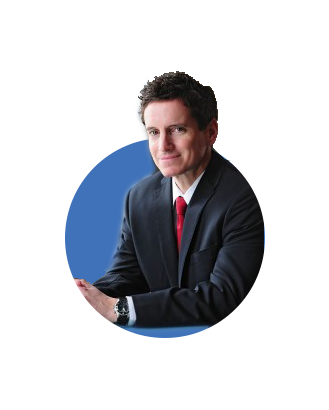 Steven R. Simkins
Attorney at Law
Attorney Steven R. Simkins was born and raised in Grand Rapids, Michigan, and has quickly become one of West Michigan's most respected and trusted attorneys. Licensed by the State Bar of Michigan in 2003, Mr. Simkins specializes in the areas of criminal defense, juvenile delinquency, and abuse/neglect cases.
Mr. Simkins graduated from Lowell High School in 1991 and went on to receive his Bachelor of Arts degree from Michigan State University in 1995, majoring in Criminal Justice. After graduating from Michigan State, Mr. Simkins spent several years counseling and mentoring abused and delinquent children at St. John's Home in Grand Rapids. He then attended Wayne State University Law School where he earned his Juris Doctor. While at Wayne State, Mr. Simkins honed his brief writing and oral advocacy skills in the Moot Court Program and gained invaluable practical experience through internships with the Free Legal Aid Clinic and Wayne County Prosecutor's Office.
Mr. Simkins has appeared in both state and federal court for clients all over the state of Michigan, including Allegan, Barry, Cass, Gladwin, Ionia, Ingham, Kalamazoo, Kent, Macomb, Manistee, Mecosta, Montcalm, Muskegon, Newaygo, Oakland, Ottawa, Saginaw and Wayne Counties. Mr. Simkins lives in Kent County where he enjoys a multitude of outdoor activities and spending time with his family.
Case Results Include:

Domestic Violence, 2nd Offense, Allegan County - Dismissed (2022)

Delivery/Manufacture of a Controlled Substance, 4th Habitual Offender, Muskegon County Circuit Court - Dismissed (2022)

Criminal Sexual Conduct, 3rd Degree (Force or Coercion), 4th Habitual Offender, Muskegon County - Dismissed (2022)

Carrying a Concealed Weapon (4 year felony), Kent County Circuit Court - Reduced to Two Year Misedemeanor (2022)

Possession of Controlled Substance (Analogues), 2nd Habitual Offender, Kent County Circuit Court - Dismissed (2022)

Fleeing & Eluding, Kent County Circuit Court - Dismissed (2021)

Two Felony OWI 3 Charges, Kent County Circuit Court - Reduced to One Misdemeanor OWI (2021)

Juvenile Charged as an Adult for Unlawful Driving Away of an Automobile, Emmet County (Petosky, MI) - Successfully Challenged Waiver to Adult Court and Kept in Juvenile Court (2021)

OWI High BAC, Allegan County - Reduced to Operation While Impaired (2021)

Successfully Defended Termination of Parental Rights at Trial - Kent County Circuit Court (2021)

Domestic Violence Charge, 61st District Court - Dismissed (2020)

Illegal Use of a Financial Transaction Device, 63rd District Court - Dismissed (2020)

Felony Registerable Under SORA, Juvenile Deliquency Case, Newaygo County - Dismissed After 90 Days of Informal Probation (2020)

Driving While License Suspended/Revoked, Allegan County - Dismissed (2020)

Successfully Defended Termination of Parental Rights at Trial, Newaygo County Circuit Court (2019)

Felony Domestic Violence (DV 3rd Offense) - Reduced to Misdemeanor (2019)